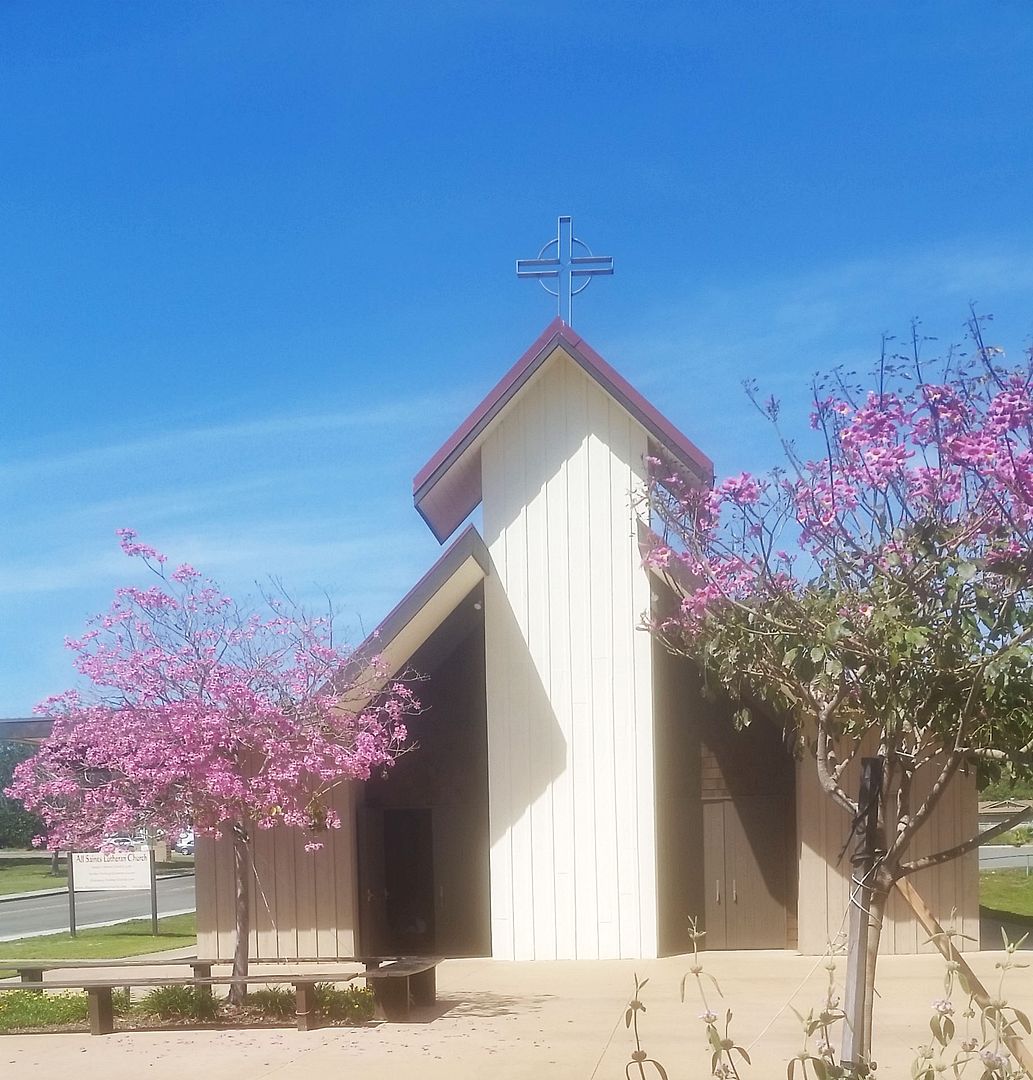 ---
All Saints Lutheran Church, San Diego

6355 Radcliffe Drive, San Diego, California 92122
Church: 858.453.3595 • allstsofc@sbcglobal.net
Preschool: 858.453.5340 • allstspre@sbcglobal.net


THE FIFTY-SECOND ANNUAL CONGREGATIONAL MEETING OF
ALL SAINTS LUTHERAN CHURCH OF SAN DIEGO
IS SCHEDULED FOR SUNDAY, JANUARY 15TH, 2017,
IMMEDIATELY FOLLOWING THE LITURGY.


November, 2016

FROM THE PASTOR...

Dear Christian Friends,
In Advent we anticipate it. Throughout the Twelve Days of Christmas we celebrate it. In the time after the Epiphany we contemplate what it means for us to live the truth of it. It is the Incarnation, the enfleshment of God in Christ. God has become human. He has become a child. Becoming one of us, he fulfills the promise made through the prophet Isaiah hundreds of years before Jesus' birth: to be Emmanuel, God-with-us.

People say, Christmas is for children, and in many ways this is true. But at a deeper level, Christmas is about God's decision to come among us as a child. By becoming a child, he offers us the opportunity to find him in a most human setting.

Elie Wiesel recorded this rabbinical tale: Yehiel, a little boy, comes running into the room of his grandfather, a rabbi. He is crying that his friend has given up on him. Asked to explain this a little, the boy says that they were playing hide-and-seek, and, since he could not find Yehiel, his friend just gave up and went home. Yehiel's exciting hiding place lost its excitement when the other stopped playing.

Now the rabbi is crying, and he says: "Yes, this is not nice. But look, it is the same way with God. He is in hiding, and we do not even seek him. Just imagine! People do not even look for him." At Christmas God is hiding as a child. He has come to us in a way that will make him easy to find. Do we still seek him?

Grace and peace,

Paul Bieber+, STS, Pastor


---

The Epiphany of our Lord
The Feast of the Three Kings, January 8
Chalk will be blessed for house blessings, and the dates
of Easter and the moveable feasts will be proclaimed.

---
Please visit our
Liturgical Ministries page
for schedules of acolytes, deacons, lectors, offertory giftbearers, and coffee hour setup hosts.
What's happening at All Saints? News & Notes is our online newsletter!
---

We Invite You to Join Us!

Sunday Eucharist – 9:00 am
We regard the Church's liturgy as the birthright of the baptized and invite Christians of all ages to worship as they are able. At the end of the liturgy on the first Sunday of the month, we encourage children to join the pastor for a children's sermon.

Sunday School and Adult Forum – 10:30 am

Confirmation Classes – 11:15 am every other Sunday

Wednesday Worship – 7:00 pm
• Evening Prayer (Vespers) during Daylight Savings Time
• Compline (Night Prayer) during Standard Time
• Brief Eucharist when a Feast Day falls during the week


---
All Saints is a congregation of the Evangelical Lutheran Church in America and its Pacifica Synod.

We are also a member congregation of the Community Christian Service Agency.
---
Website most recently updated on Monday of Baptism of Jesus – 09 January 2017.